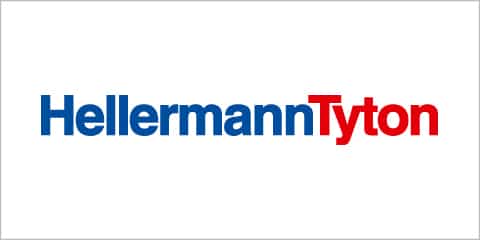 For cable management applications, we love suggesting HellermannTyton products. Hellermann's products are made in the USA and will meet the highest expectations. The new 3M™ VHB™ cable mounts are extremely impressive and we have regularly challenged our customers to "stick em" challenges. North Coast stocks HellermannTyton cable ties, ratcheting p clams, cable mounts and wire loom. We also support, sell, and use HellermannTyton labels, labeling systems and cable tying systems. North Coast Components is a franchised distributor of HellermannTyton Products.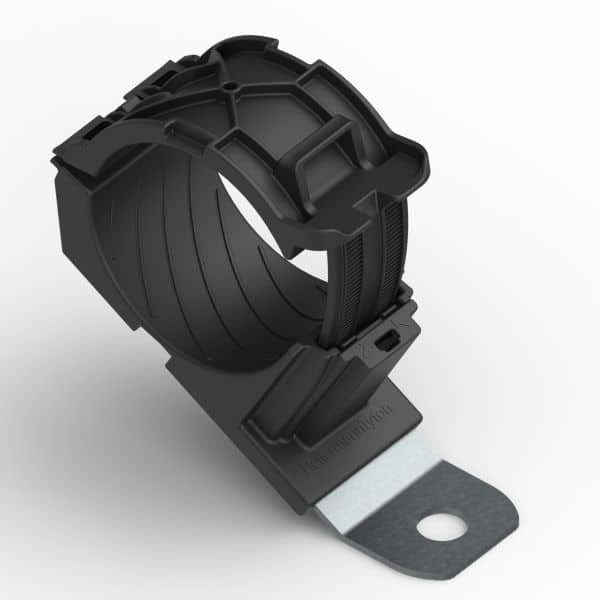 Ratcheting P Clamps
We love this product because the one-piece adjustable clamp can be closed by hand to the desired diameter. The release feature provides easy and nondestructive removal of cables simply by using a flat-head screwdriver. This nondestructive release allows the clamp to be reused without removing or replacing any bolts or screws.
VERY STRONG Cable Mounts
We have been impressed with HellermannTyton's Wide Strap Adhesive Mounts.  They pair with the  Wide Strap Cable Ties line and are ideal for extreme-duty applications. The mount features 3M™ VHB™ (Very High Bond) adhesive, which actually builds strength over time and holds securely to difficult materials such as aluminum, steel, plastics and painted and powder-coated surfaces.